How Dentures Can Help Restore Your Smile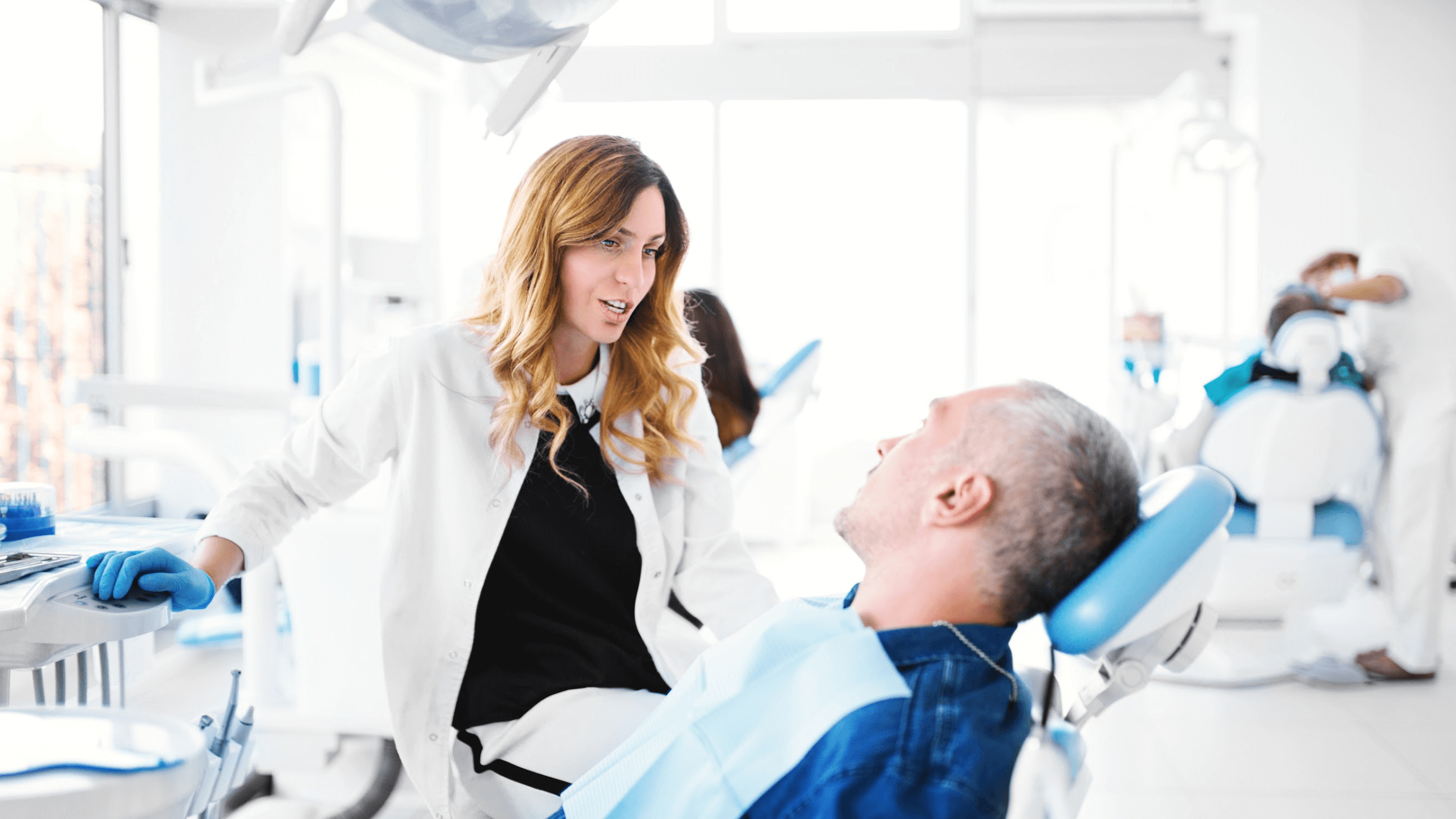 Losing teeth is devastating to your smile and takes away from the basic pleasures of eating your favorite foods and speaking comfortably to friends and family. Fortunately, restorative dental treatments make it possible to attain a natural, fuller smile. At Riley Dental, our patients residing in and around Haslet, TX can choose from several denture treatment options for secure, long-lasting results. Dr. Luke Riley and his team readily serve patients to help meet their cosmetic and preventive dental care needs.
What are dentures?
Dentures are a restorative approach to regaining a fuller smile after tooth loss. Medical-grade, artificial teeth are carefully fitted to replace missing teeth, or teeth that have been pulled after irreparable damage or decay. At Riley Dental, Dr. Riley and his team can help you determine the type of dentures that will suit your needs based on your assessment during the initial consultation.
How dentures can help restore your smile
With custom-fitted dentures, men and women can enjoy numerous benefits, including:
Secure, long-lasting results
Natural-looking, beautifully aligned teeth
Improved bite and chewing capacity
Enhanced speaking patterns and articulation
Reduced risk for decay and gum disease
When teeth need to be extracted, this can create a sunken appearance in the lower face. Dentures can add volume to the face, trimming years off your complexion.
Am I an ideal candidate for dentures?
You may be an ideal candidate for dentures if you:
Have been fitted for other restorations and are not pleased with your results
Have missing or recently extracted teeth
Have healthy gums and oral structures to hold artificial teeth
Are in good, general health
Dr. Riley will thoroughly assess your teeth, gums, and jawbone, as well as your medical history, to ascertain if dentures are the right treatment approach for you.
My denture options
Dentures may come in the form of partial or full sets of artificial teeth, depending on your needs and if you have natural teeth left. Full sets can be fitted to cover the entire top or bottom of your mouth. Partials are measured and fitted to work around your natural teeth. At Riley Dental, patients can choose from several denture options:
Immediate, conventional dentures that are sent home with you after your same-day appointment
Custom-fit partial or full sets
Metal or metal-free dentures
Implant versus removable dentures
What denture fittings look like
After the initial consultation, patients come to our office to receive meticulous measurements of their teeth and oral cavity. If you've been fitted for dentures before, Dr. Riley may obtain measurements from your previous fixtures. Patients may participate in a series of appointments to mold and perfect the fitting of their new dentures. For patients who wish to receive same-day conventional dentures, you'll be sent home with your new artificial teeth but may have to return for a follow-up appointment for minor adjustments.
Preliminary surgery may be needed for patients who need teeth extracted or who are receiving dental implants for partials. If this is the case, patients are sent home with temporary crowns and recovery instructions to promote healing before participating in their final fitting.
How to care for new dentures at home
With the proper care, dentures can last for many years. Consider the following tips to care for your new dentures at home and to get the most out of your restoration:
Routinely brush your new dentures
Store removable dentures in a safe and accessible area
Attend regular dental check-ups and cleanings
Maintain healthy dental hygiene habits for natural teeth and gums
Avoid chewing excessively hard or sticky foods
Learn more about dentures and other restorative dental options
If you reside in or near Haslet, TX, and are interested in making proactive steps to restore your oral health, contact us at Riley Dental and schedule a consultation today. Dr. Riley and his team will work with you to create customized dentures that can provide you with results you'll be happy with for years to come.